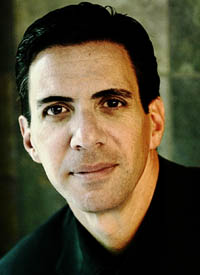 Journalism Professor Mitchell Zuckoff, author of "Ponzi's Scheme: The True Story of a Financial Legend," says in a New York Times blog that Bernard Madoff has become an emblem of a bad financial era.
"Once in a rare while, a financial fraud is so audacious and extraordinary, yet so in tune with larger societal forces and deep-seated fears, that it becomes the negative emblem of a financial era.  Nearly a century ago, that's what happened with Charles Ponzi.  Today, it's Ponzi's disciple, Bernard Madoff."
Meantime, writing for Fortune, Zuckoff compares the spouses of Ponzi and Madoff and how they were or were not engaged in their respective husbands' schemes.
"It's an open queston what Ruth Madoff knew of the deeds committed by her husband of nearly 50 years.  But already, her actions contrast sharply with those of Rose Ponzi's causing suspicions to abound … Rose Ponzi walked away from her husband's scheme broke but innocent.   Given the pain Bernard Madoff caused by emulating Charles Ponzi, Ruth Madoff might want to consider following the example of Ponzi's wife."
Contact Mitchell Zuckoff, 617-353-5968, zuckoff@bu.edu