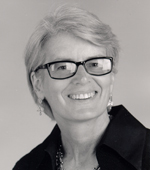 Professor of History Diana Wylie (who has been lecturer, seminar leader, and course coordinator for Core in previous years) will be leaving us for a while. Don't get too upset though; she'll be spending that time as a Senior Fulbright Research Scholar in Morocco. Prof Wylie has long been interested in this area of the country, having visited Algeria four times since 2010 to research the work of a historic preservation movement in the city of Oran. Now she is taking this research interest to three cities in Morocco: Casablanca, Tangier, and Meknes. She will investigate historic preservation in these cities, looking at what sites are being preserved and what meaning they have for local people. She aims to illuminate the question of what should be preserved and why.
To know more, click here
In this continually modernizing world, it's nice to know there are some people out there making sure we aren't losing important parts of our past to the rush of the present and future.