Abriana Jetté (Poetry 2012) has written a column titled "Four Emerging Poets to Watch" for Stay Thirsty Media, Inc., featuring four up-and-coming poets, three of whom are graduates of BU's MFA program.
Abriana writes, "The voices highlighted in this column vary in regards to subject, tone, and training, though Caitlin Doyle, Dariel Suarez, and Binh Nguyen happen to be alum of the M.F.A. program at Boston University, also my alma mater…while I earned my degree, I was exposed to a plethora of intellectually challenging, line-defying, beautiful poetry." She follows with a thoughtful and thorough analysis of the varied strengths of each of these four remarkable poets.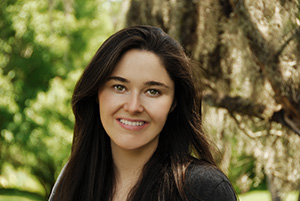 Caitlin Doyle (Poetry 2008) is a poet, educator, filmmaker, and Long Island native. She has taught poetry as the Writer-In-Residence at St. Albans School in Washington, DC, served as the Jack Kerouac Writer-In-Residence at the Kerouac House in Orlando, FL, taught as a Lecturer in Creative Writing at Boston University, and worked as a copy writer for a media marketing company. Most recently, she taught Creative Writing as the Emerging Writer Resident at Penn State University. This upcoming fall, she will hold a residency fellowship as a Writer-In-Residence at the James Merrill House in Stonington, CT.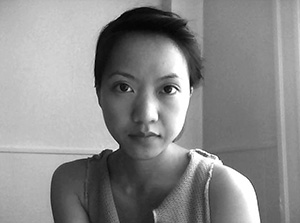 Lexia Binh Nguyen (Poetry 2011) has been writing poetry for almost fifteen years, after accidentally discovering Dante, Virgil, and Homer. After receiving a Gates Scholarship, Binh earned BA degrees in literature and philosophy from Baylor University. She is a corresponding editor for Ward Wood Publishing, and is currently completing her first book, As Though We Are One. Her work is forthcoming in The Moth.
Dariel Suarez (Fiction 2012) was born and raised in Havana, Cuba. He lived there until 1997, when he immigrated to the United States with his parents and younger brother. At Boston University he was a Global Fellow in Fiction. He has taught creative writing at the Boston Arts Academy and Boston University, and his work has been nominated for a Pushcart Prize. Dariel's writing has appeared or is forthcoming in numerous journals and magazines, including Gargoyle, Baltimore Review, Collier's Magazine, Versal, SmokeLong Quarterly, Midway Journal, The Acentos Review, 2River View, JMWW, and many others.
Abriana Jetté (Poetry 2012) is a poet, essayist, and educator from Brooklyn, New York. At Boston University she was a Robert Pinsky Global Fellow in Poetry and was nominated for the Associated Writing Program's Intro Journal Project. Her work has appeared in the American Literary Review, Empirical Magazine, dirtCakes,  PoetsArtists, 236, and many other journals. She currently teaches for St. Joseph's University and for the City University of New York.