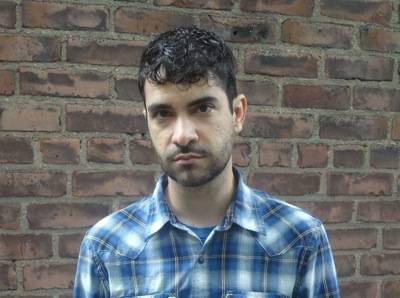 We are pleased to announce that Dariel Suarez (Fiction 2012) has had two stories published recently. "Sweet Saltwater" appeared in Necessary Fiction, and "Beets" was published in The Baltimore Review. He is also a new fiction co-editor at Blood Lotus Journal and one of the founding editors of Middle Gray Magazine.
Dariel Suarez is a Cuban-born writer who came to the United States in 1997. He earned his M.F.A. in fiction at Boston University, where he was a Global Fellow. Dariel is a fiction co-editor at Blood Lotus Journal and a founding editor of Middle Gray Magazine. He has taught creative writing at Boston University and the Boston Arts Academy, and his work has been nominated for a Pushcart Prize. Dariel's writing has appeared or is forthcoming in numerous journals and magazines, including Gargoyle, The Baltimore Review, Necessary Fiction, Collier's Magazine, Versal, SmokeLong Quarterly, and the Florida Book Review, among others. His work has been reprinted in Tigertail, A Florida Annual: Florida Flash and other anthologies. He's currently finishing a story collection set in Cuba, titled A Kind of Solitude, and he's at work on a novel about a Cuban political prisoner, titled The Playwright's House.
Congratulations, Dariel!