Move-in weekend can be a lot all at once.  You run into yellow carts all over campus, a ton of social interaction (which can be overwhelming for an introvert, or an ambivert like myself), the search for time to decorate your room and settle in, the task of memorizing your schedule for fall classes that will start in a couple days, hello and goodbye hugs everywhere- it's definitely a lot at once.  If you had a summer that was more on the chill side (like I did), jumping right back into the hustle and bustle of BU can be rough.  If you're looking to get acclimated to campus life a little earlier, and you have a passion for social justice, I have a solution for you…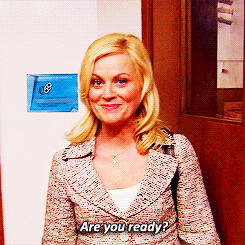 FYSOP!!!!
For those of you who have never heard of ~FYSOP~, the acronym stands for First-Year Student Outreach Project, and the program is conducted through BU's Community Service Center annually the weeks before the fall semester kicks off.  This year was the program's 29th FYSOP, and as a sophomore, it was my second year participating in the program.  Last year I participated as a first-year student, and this year, I volunteered as a staff leader and had a group of freshmen of my own.
 FYSOP is truly everything that you could ask for from a program (if you find it's for you); it introduces you to new friends who are just as enthusiastic and passionate as you are, it enlightens you on all of the problem areas of Boston, and it allows you to give back to our city as a thank you for welcoming us as students.  The theme for FYSOP this year was: What's your story?  So basically, the theme was storytelling… how COM is that?!  We love storytelling in both COM and FYSOP, so those two worlds collided for me.  The program encouraged us to have conversations with the residents of Boston, learn their stories, and discover our own.  FYSOP got us all thinking about our stories and experiences that we bring to BU- they're all different and unique, and that's what makes our student body special.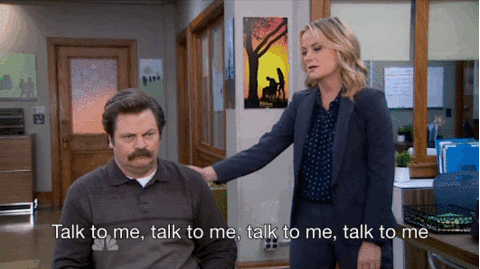 If you're reading this as an incoming freshman, I could not emphasize the benefits of FYSOP more.  The program teaches you everything that you'd wanna know about your new city and it gives you a solid group of companions to dive into your first semester with, as well as a few mentors (your staff leaders)!  If you're reading this as a continuing BU student and have ever considered getting involved with FYSOP, I highly recommend that you apply for a staff leader position this winter.  If you're interested in both leadership and community service, FYStaff is perfect for you.  I had the best experience as a staff leader; my fellow co-staff were so incredible and kind, and they are truly some of the best at BU.  My group of first years were so much fun, and they bonded right off the bat.  The days of FYSOP are long ones, but the people you're surrounded with make it so worthwhile.
No lie, as I am writing this in the GSU, I hear the table next to me talking about how much they loved FYSOP and how great their staff leaders were.  They're even talking about a FYSOP reunion that they're attending this weekend.  You'll hear all over campus about how FYSOP can bring such light to students' lives, and they aren't wrong.  I understand that FYSOP may not be for everyone, but for those who find themselves ready to devote themselves to a program of such integrity and morality, this could be a home for you.
Yes, there are a lot of obnoxious cheers to pump all of the students up, and yes, you may have to find the motivation to take on the long days, but the program truly is the best way to kick off your fall semester, and it is a ton of fun.  Some even say that FYSOP is a cult on campus, but I find that it is a happy, open-minded cult. J
 The program set me up for my sophomore year here at BU and in COM, as I know feel motivated to understand the stories of those around me, escape the "BU bubble" and explore Boston more, and strengthen the friendships and connections that I made from freshmen year.  FYSOP could do the same for you, too!