Happy autumn, Terriers! Hope everyone's enjoying the wonderful weather and all the amazingness that is fall baseball (shoutout to my boys the Red Sox for clinching the AL East Division Title #proud). There's been a lot on my mind in the world of sports lately, so enjoy a long-winded rant about the Serena Williams/Naomi Osaka debacle.
While the fairness of the events that transpired between Serena Williams and umpire Carlos Ramos during the Women's US Open this year is debatable, this simple fact is not: the outcome of high caliber sports matchups should never be the result of questionable officiating.
We've seen this happen before, and we'll see it happen again. One of the most contested sports moments to this day remains the infamous "Fail Mary" call of a Packers-Seahawks game in 2012 (Seattle quarterback Russell Wilson threw a Hail Mary that was caught by both a receiver and a defender. One referee called it a touchdown, the other an incomplete pass. Ultimately, it was ruled in Seattle's favor, and fans are still pulling their hair out over it five years later). So my only question is this: why is the world acting like they're surprised?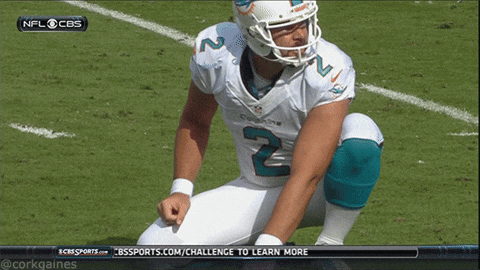 Serena Williams had a rough year. While her fans will will be the first to remind the world of her strength and determination as one of the greatest female athletes ever, they'll also be quick to point out her troubles this year as a mother. The narrative for this US Open suited her just well. Look at all that Serena can do! She can be both a mother and an athlete; simultaneously tough and feminine; career driven and conventionally fulfilled in her personal life; competitive, even at the highest level, even after enduring years of sexism and criticism, even while pregnant, even while in pain, and even after an emergency c-section threatened the life of both her and her child; and she can win a 24th Grand Slam title, tying the record for most Grand Slam wins ever. Yes, the narrative was on Serena's side for this match, all right.
But Naomi Osaka had a narrative too, albeit a lesser one. Osaka, the ruthless underdog, was going to beat out Serena Williams and secure her place as the first Japanese tennis player to ever win a Grand Slam. Osaka was vocal about her admiration for Williams and her desires to beat her, to prove to herself and the world that she could. The matchup between the two would be legendary regardless, a fierce competition between two top female athletes looking to make history.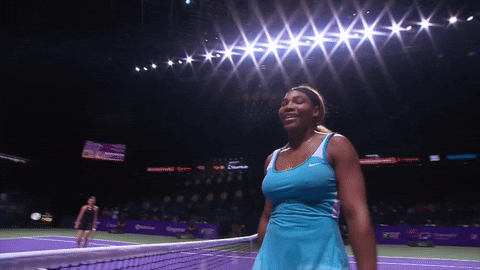 That is why the Ramos call will rival the Fail Mary in the Questionable Officiating Hall of Fame. Not because he undisputedly pushed the Grand Slam in Osaka's favor by docking Williams a whole game, but because he made this match about something it was never intended to be about: him.
While the Ramos call in of itself can be looked at and learned from in the world of tennis, it cannot be separated from the Williams/Osaka narrative that made this Grand Slam the sporting event it was already cracked up to be. If you were to show someone who didn't know anything about tennis the match itself, most would agree with Ramos. But when you consider all that Williams (and Osaka, too) has fought against in the world of tennis, all the Williams has done despite her personal battles that the very establishment of tennis has thrust her into, there is no room for anything other than disappointment and frustration at the complete disrespect shown to both Williams and Osaka by Carlos Ramos that day.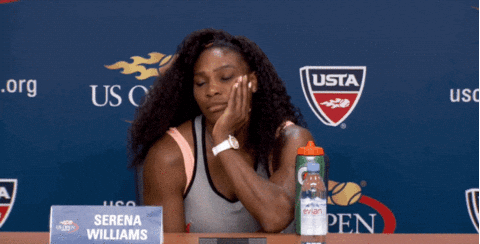 The negative coverage that Ramos received from mainstream news outlets and tennis junkies alike accurately reflects the true absurdity of the situation itself. You cannot separate the penalties received by Williams from her narrative as an athlete or tennis's sexist past. A match that was predestined to one of the greatest between two of the world's best female athletes in is now about a call made by a male referee, a fact that is more than just irritating and disappointing, but completely disrespectful to Williams, Osaka, and the world of sports itself.