Listen. I'm not a sports fan. Not at all. Ask me to name almost any player… I can't. But, sports have provided me with some of my favorite moments in college and in Boston. I mean, we are in the City of Champions after all.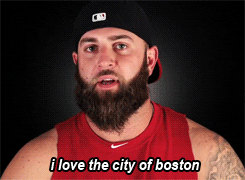 It was freshman year that I rushed over to the hockey games with my friends to cheer on the BU players. Just yesterday my friends and I were reflecting that going to these games were some of our favorite times freshman year. We didn't care as much for the hockey as the being together and being part of BU. I'll keep those memories with me a long time. The Beanpot is highly recommend for all BU students to go at least once.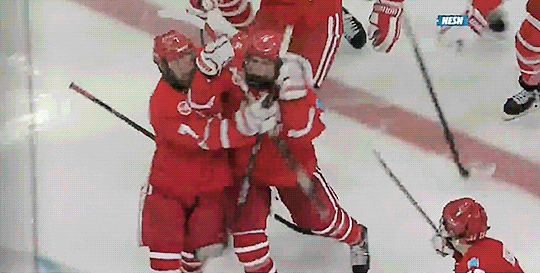 Sophomore year the Pats won the Super Bowl and the city went wild (let's not discuss what happened last year). I was gathered around a screen with my closest friends. We watched tense and filled with snacks we had all contributed. And, when they won (YES!!) we cleared our schedules to go to the Patriots Parade. It was freezing and pouring at the parade but I have never felt so much a part of Boston as during those few hours.
I've watched the marathon every year I've been in Boston and every time I tear up. I cheer on strangers, and sometimes friends (shout out CA Rachel), as they run through all kinds of weather to achieve a lifelong dream. I mean, Marmon is one of the best days of the year. If nothing else, we get class off for people to run through the city.
While studying abroad in London over the summer I watched every game that England played from the comfort of an overcrowded pub pretending to be a local. Watching in those hot, crowded pubs were some of the best moments of my life. CA Megan and I got so invest in the games we learned all the songs and cheers. We even picked our favorite players. Shout out to Harry Kane, the fourth best Harry in England.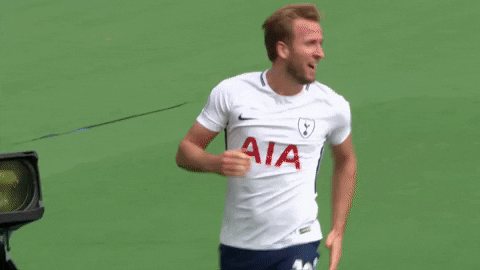 And, this year the Sox are in the World Series! I've had the pleasure to watch a few games in Fenway, I can hear the crowds from my apartment, and I cheer them on in every game. I love seeing the city like this. Everyone is feeling the love for Bean Town. It's lovely, and exciting, and bustling.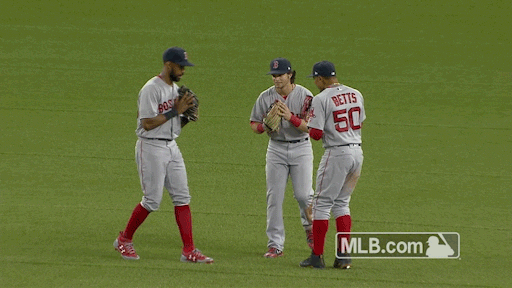 Boston, I love you so much and occasionally I really like your sports too.